Well actually not so much a new beginning, but new enough for this blog. 😉
With my Brits "officially" finished — we all know armies are never finished, but at least I hit a target… — I've since started on my Germans. I've been busy over the last three weeks, but I've more or less put together the minimum minis needed: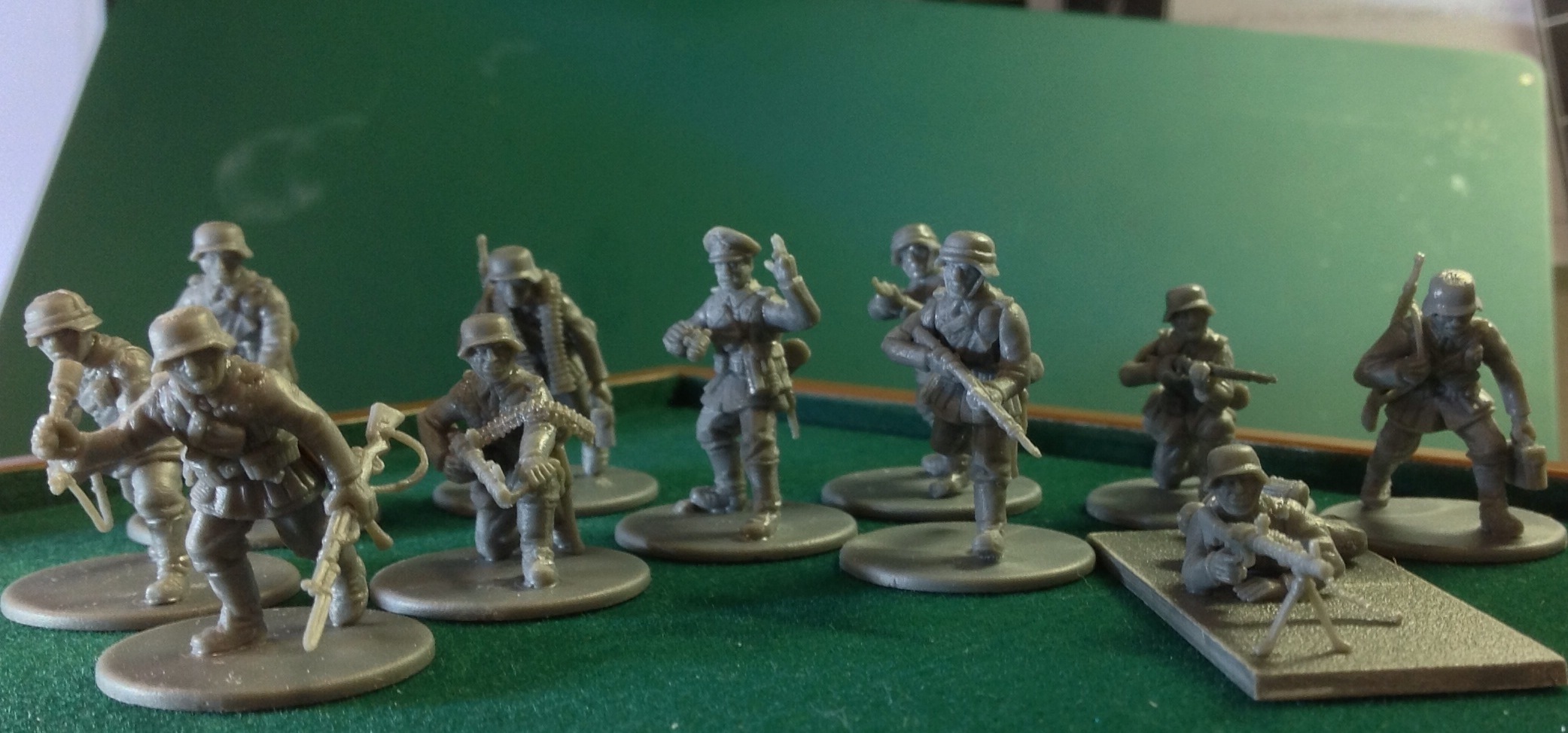 A Leutnant 2 squads of 5 Landsers each, with a MG-34 in each squad. Works out to be 190 points, still short of my target of 250 points before starting to paint. That'll give me two base squads of 8 Landsers each.