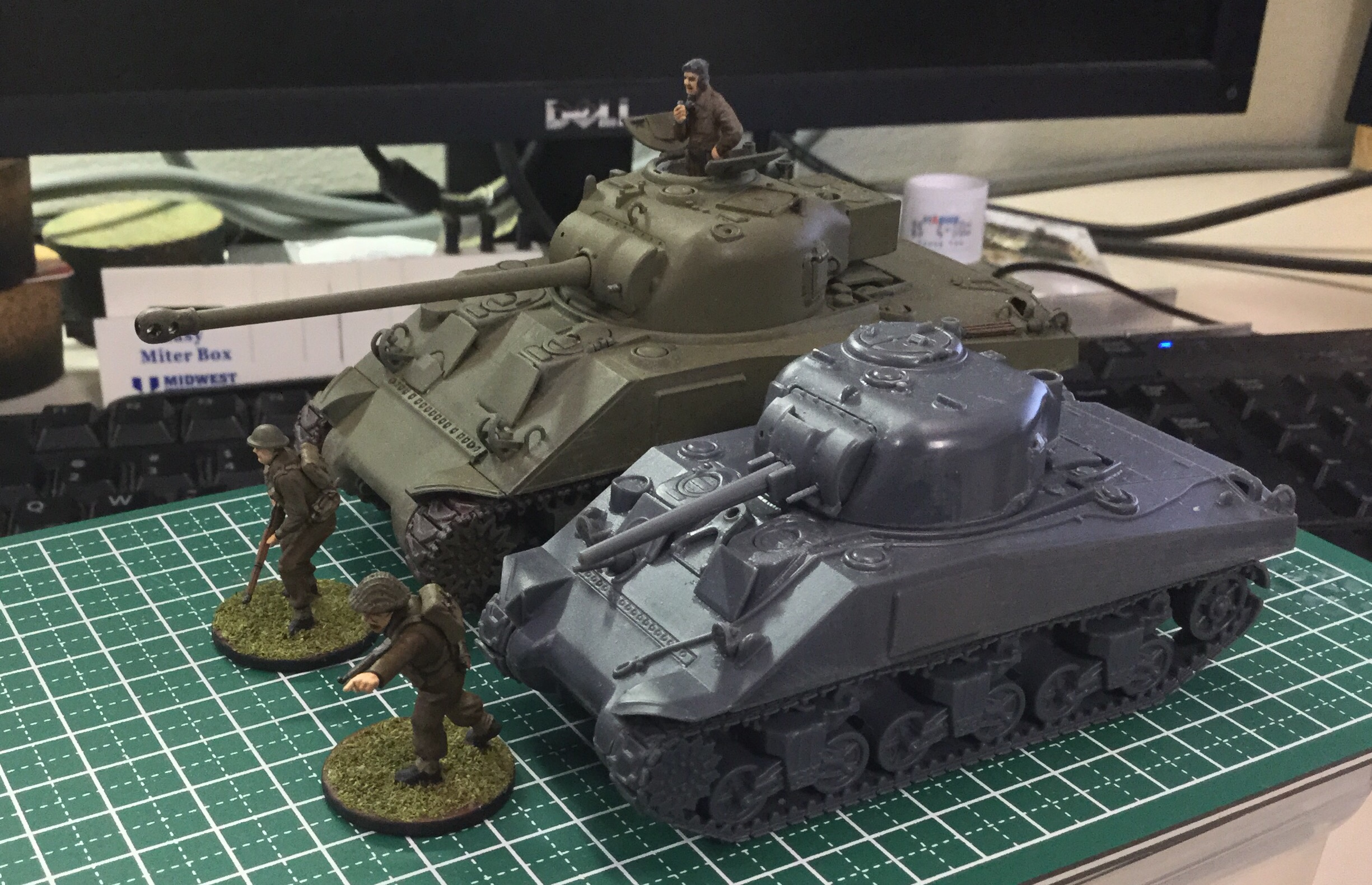 Interest in BAM picked up in my local area and I was asked a few times how is the 1/48 and 1/56 vehicles comparison. I've always thought I had a comparison pic somewhere but as it turns out… No I didn't. So I might as well get that out of the way…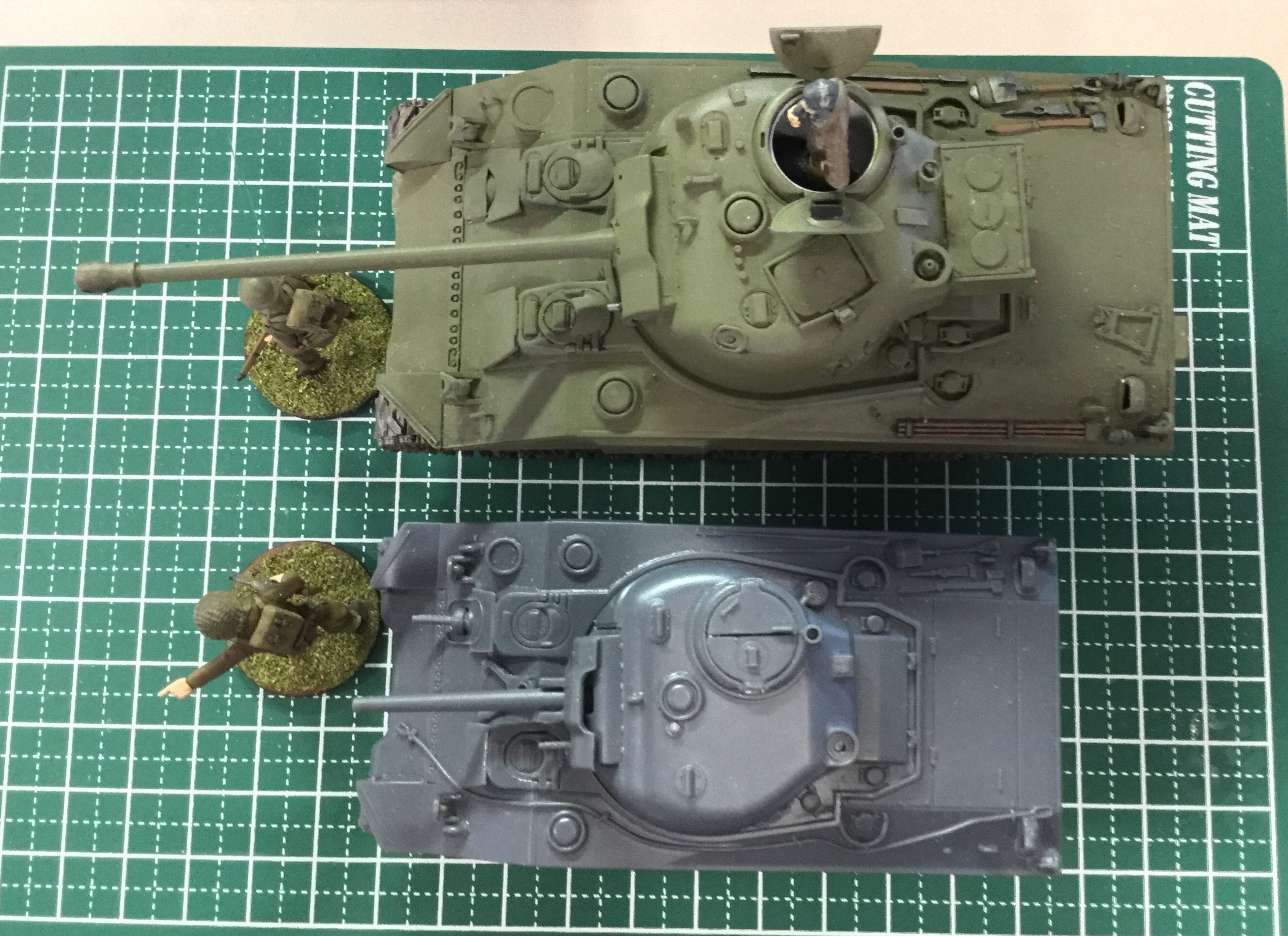 On the top/ left is the Tamiya 1/48 Sherman Firefly. On the bottom/ right is the Warlord Games/ Italeri 1/56 Sherman. A Tamiya 1/48 infantry and a Warlord Games 28mm infantry is also in each pic. Most pics have both tanks toeing the same line at the front of the track, so you can see there is a significant size difference between the two.
A frontal shot to establish the differences. I have also swapped the two infantry around so that we can get a feel of the look: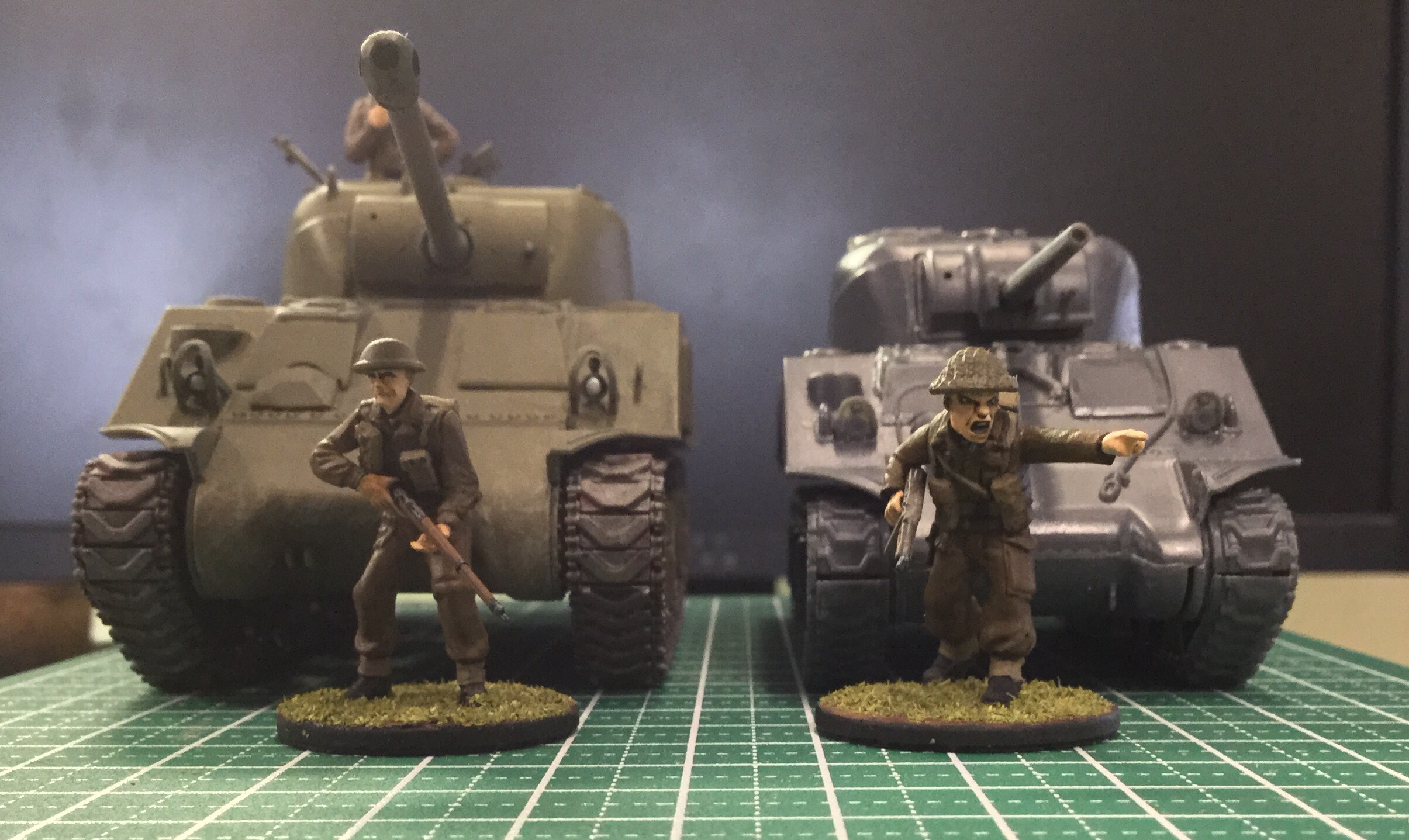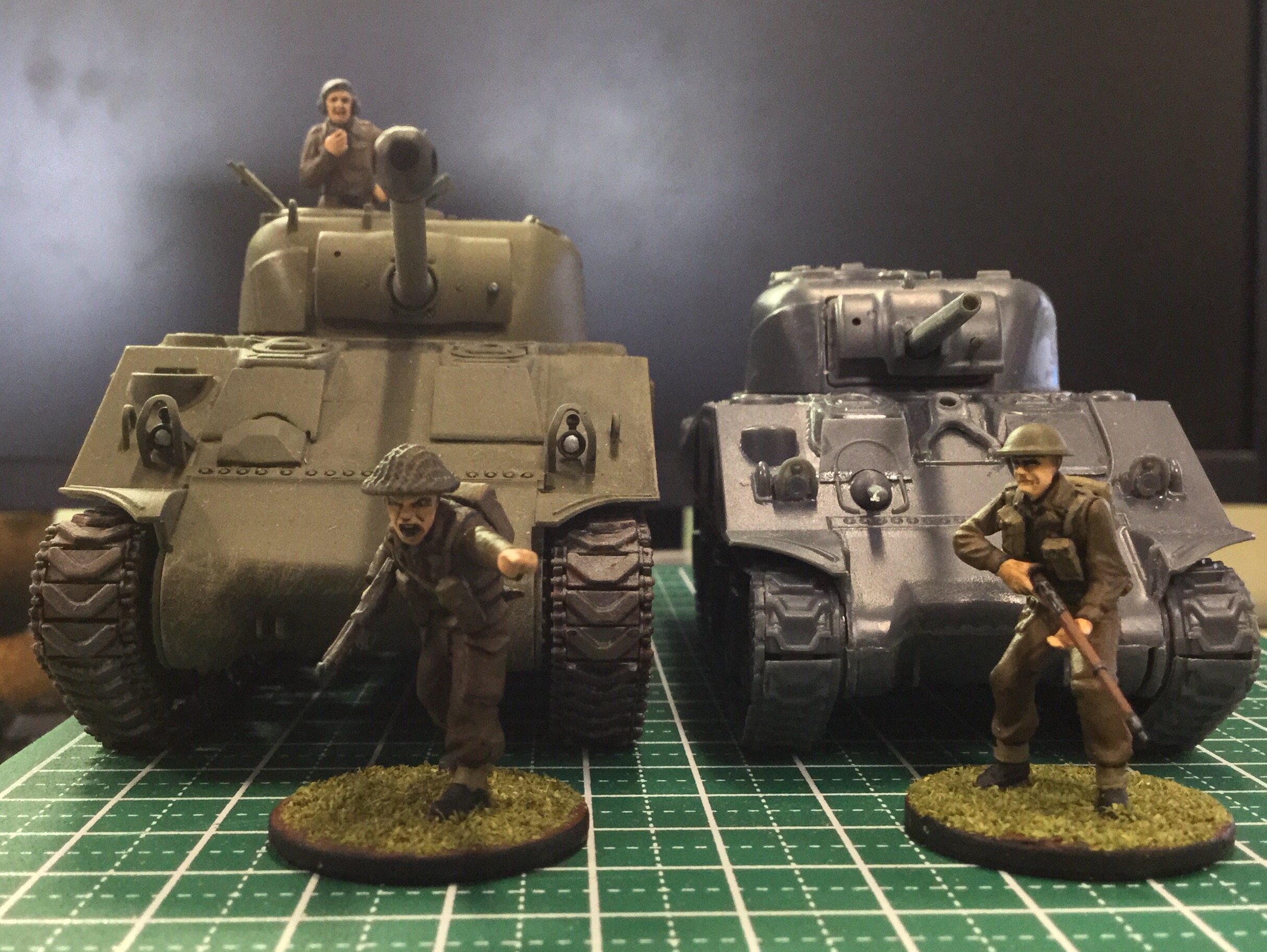 And from the side: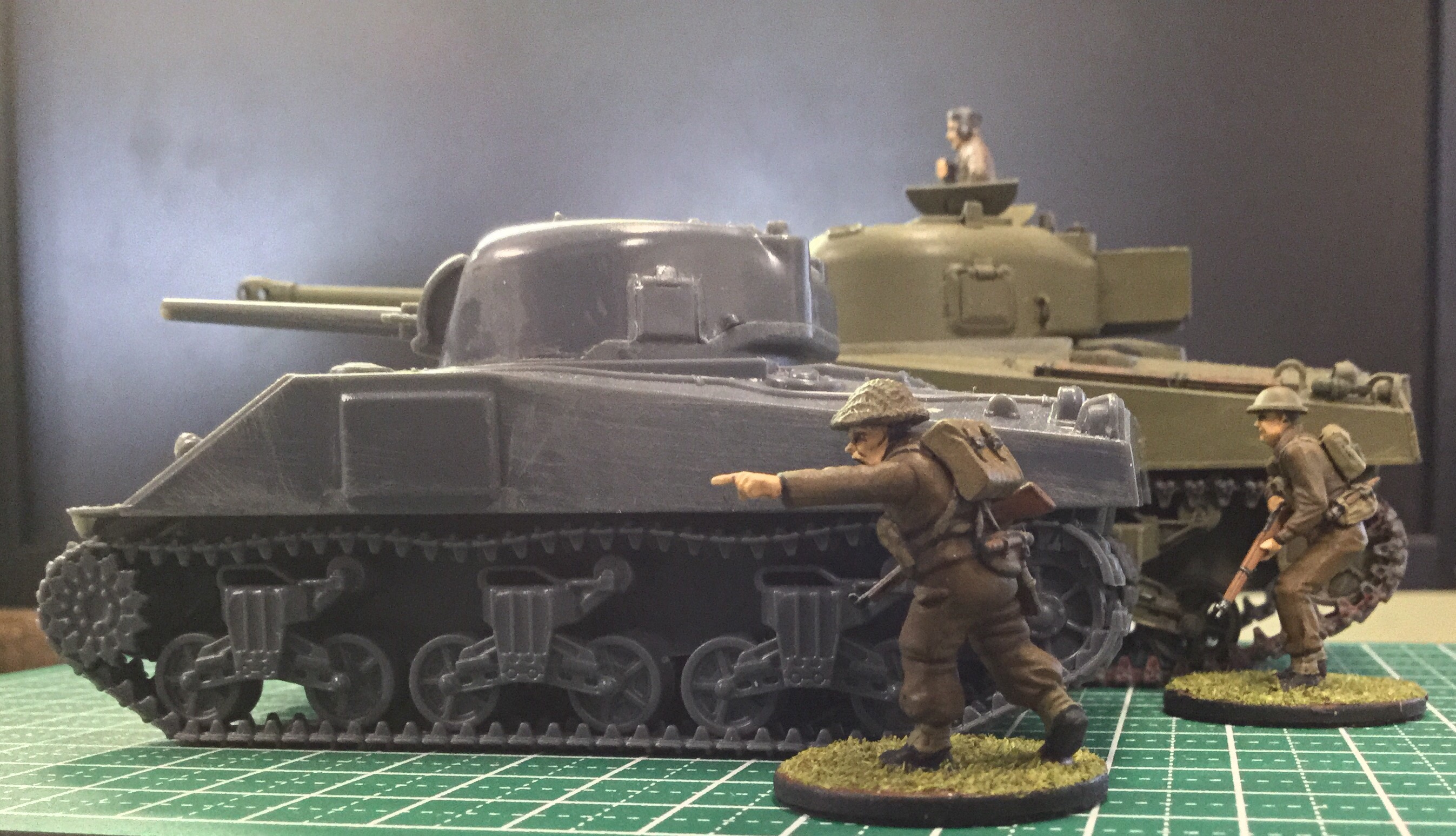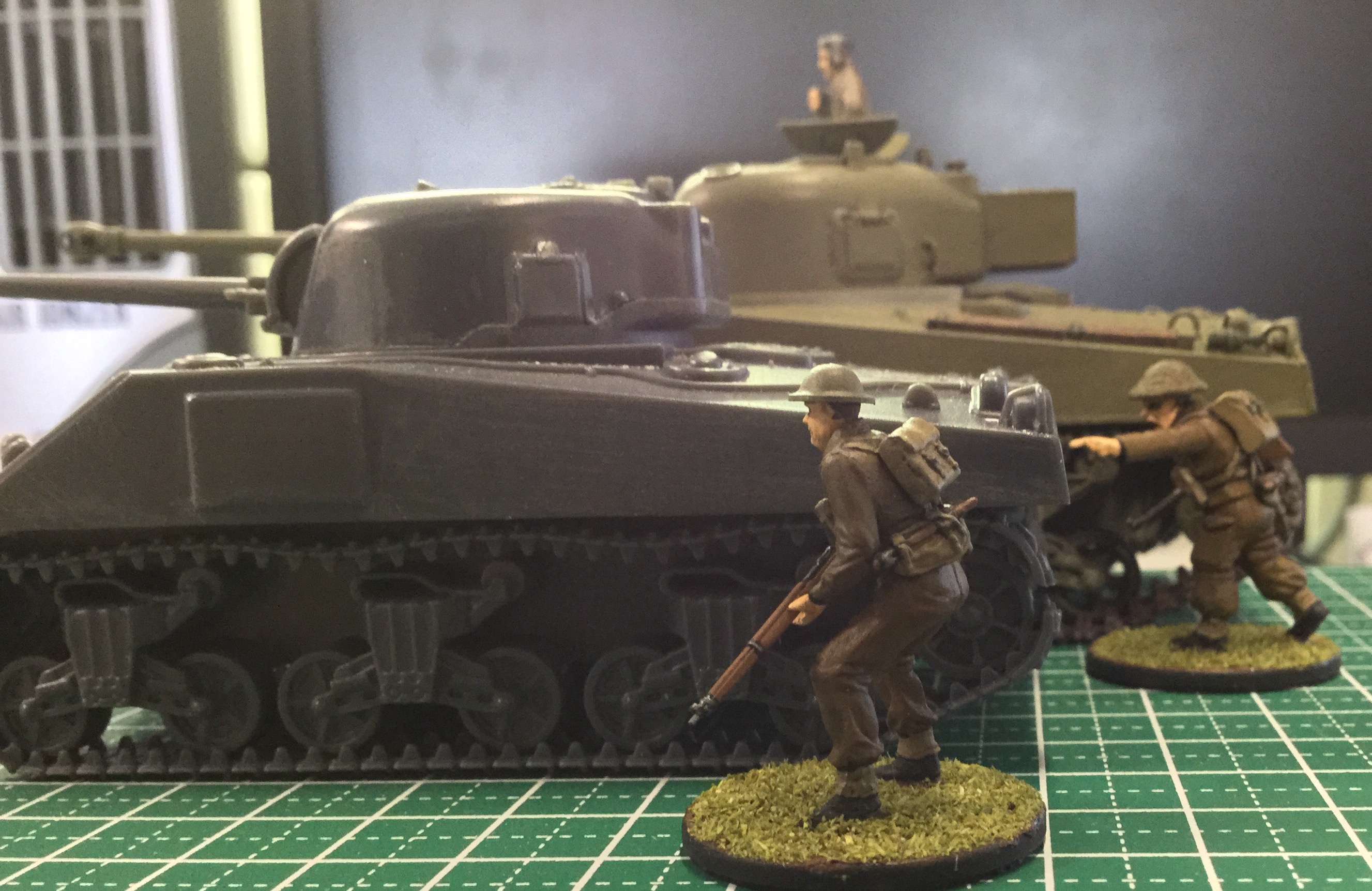 In the case of the side shots, the 1/56 Sherman is shifted about 1cm ahead of the 1/48, to give the infantry room to stand next to the tank.
And for the heck of it, a 3/4 rear shot: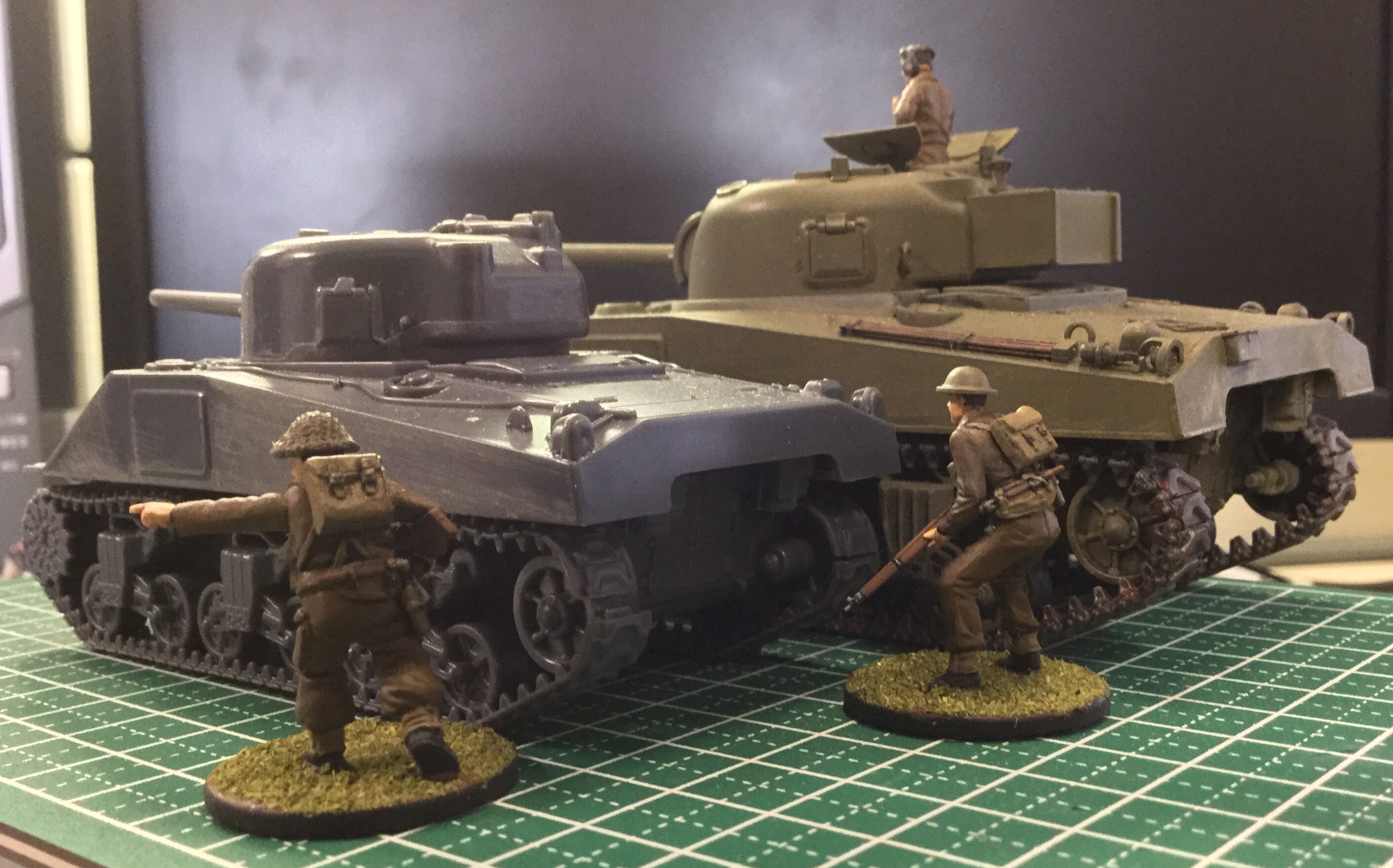 A few contemporary pics of men next to Sherman tanks: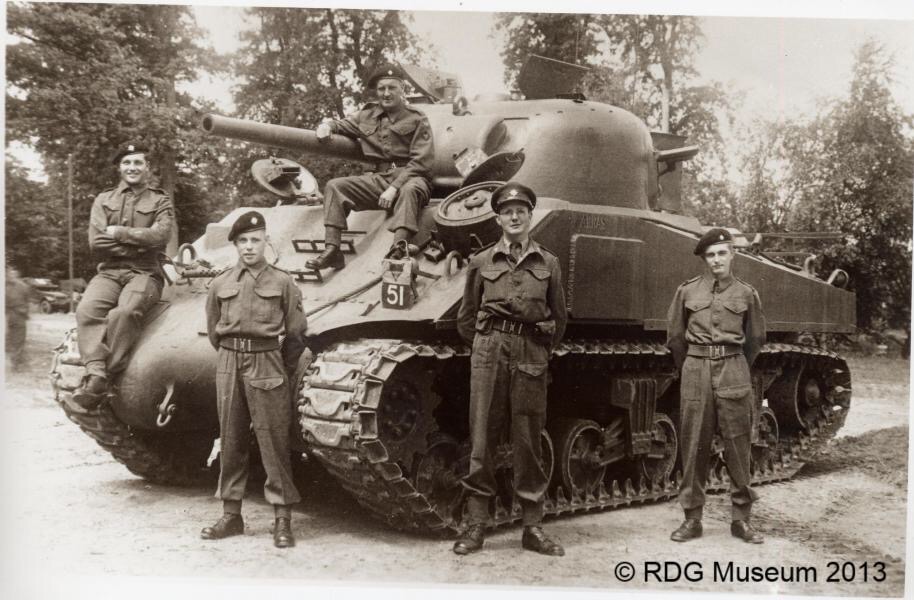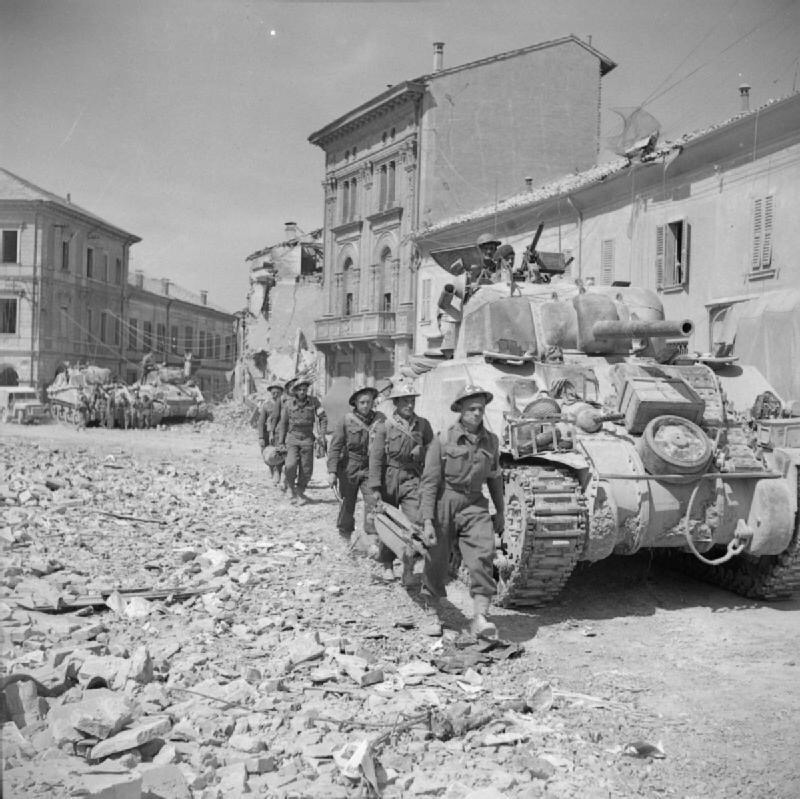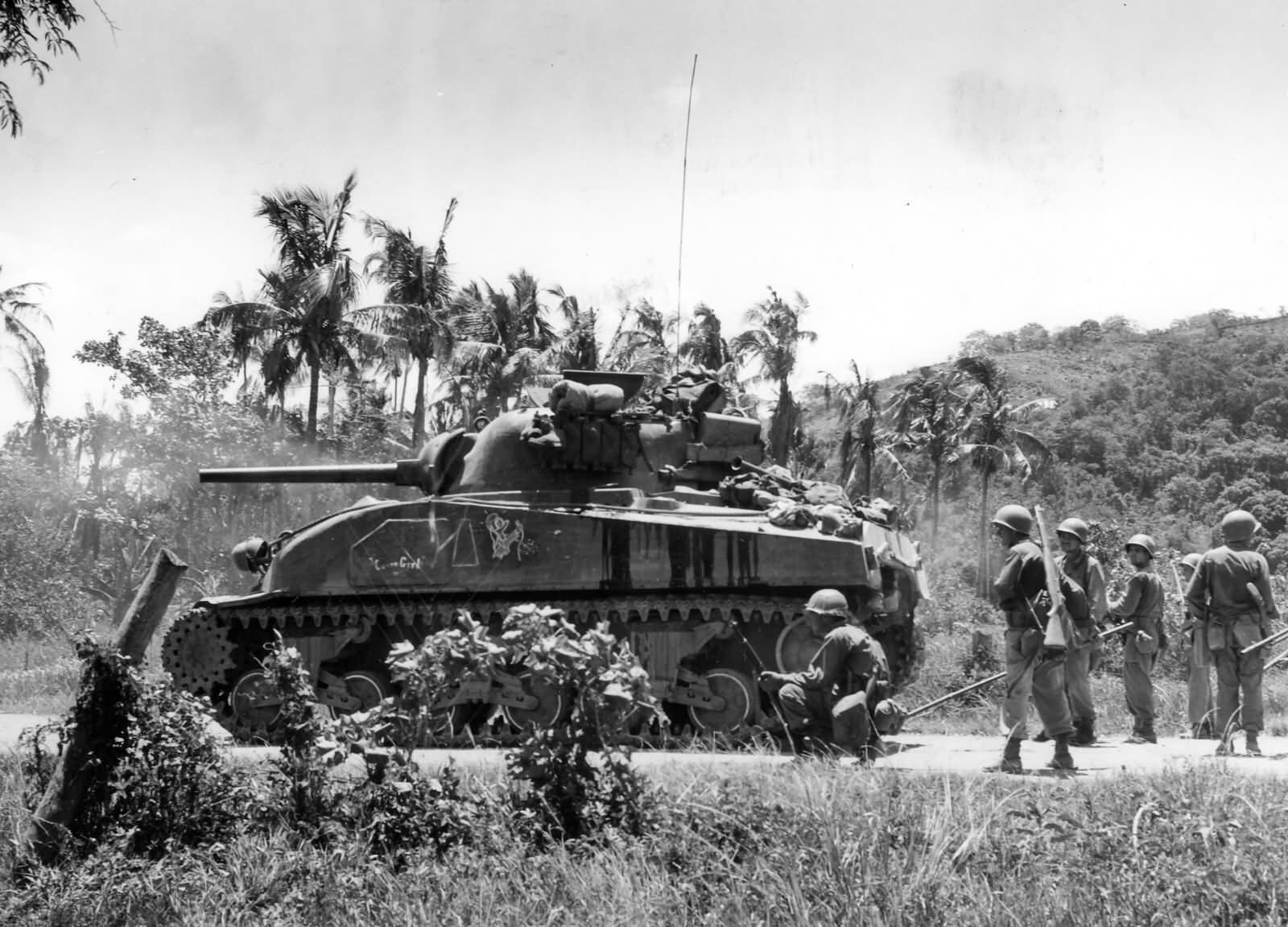 From what I can see, 1/48 is actually more accurate for 28mm work.
Overall you can see that for infantry, 1/48 and 28mm isn't too different in height, but 28mm heavily exaggerates the width; the end result is that the 1/48 infantry looks a bit out, but not terribly so.
For vehicles though, I feel 1/48 fits the 28mm better, being relatively bigger and in a sense more imposing. 1/56 just feels a bit dinky aside a 28mm infantry. I have to say though, having 1/48 tanks on the table makes me want to use each carefully; 1/56 tanks just makes me want to flood the table with as many of them as possible.