Well look what came in the mail the other day…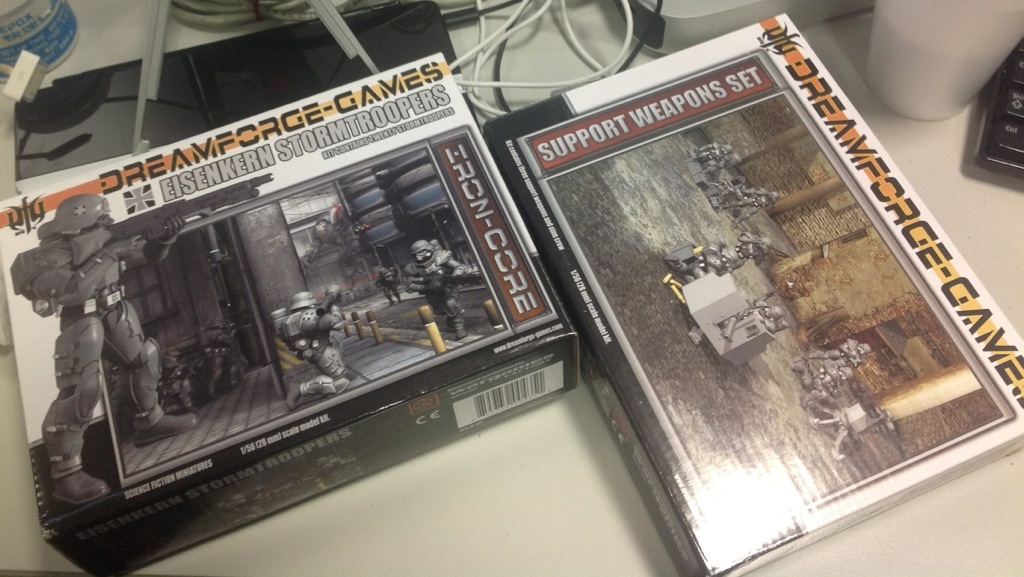 I took part in Dreamforge's second Kickstarter for their Leviathans.. well it was for their Leviathans, but I think the Eisenkern models got more of the attention. And no, I didn't just get these, in fact I consolidated a number of sprues into these two boxes so that I bring them around and do the photoshoot when it's convenient for me. I got two more support weapons set plus Wave III coming.
At any rate, this is a box opening review, I hadn't the opportunity to put any Eisenkern together yet so I can only make limited comments on the assembly aspect. But off the cuff, it's quite an impressive set. I'll also be very honest here. I got these to use as renegade Imperial Guard in 40k. So, I'm not as yet interested in the game system that is to come out, but I can always make some provisions for them. Still, the main focus is to organize the miniatures according to GW ruleset.
Moving on…