So…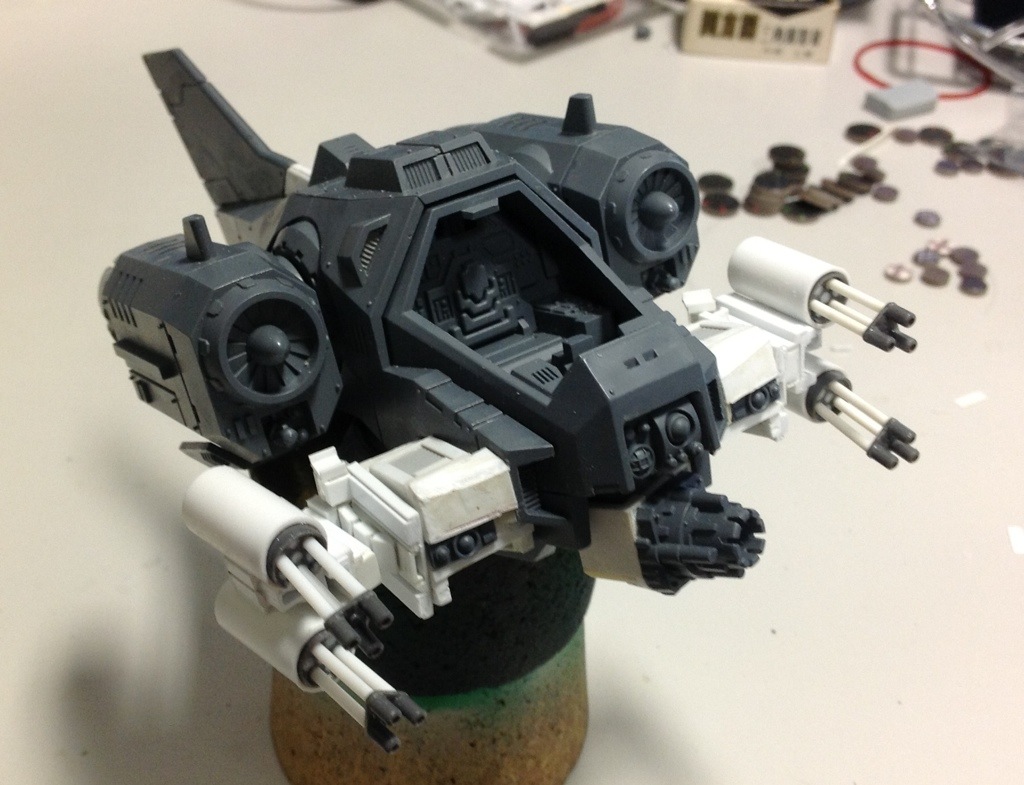 Yeah, finally got around to building the guns. Relatively quick build as I already have a mental image of how it should come together.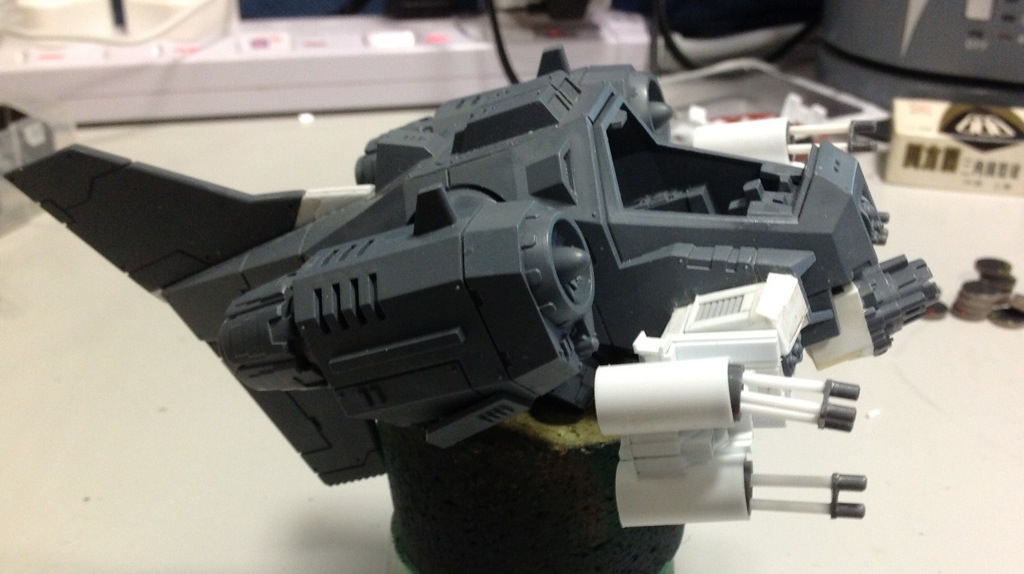 Still need to actually glue the guns in but that I can do at my leisure now that the bulk is done. Besides, I'm thinking if I want the barrels to be retractable or even swappable… Looks to be good as a rocket pod. Hmmm…
An up close look: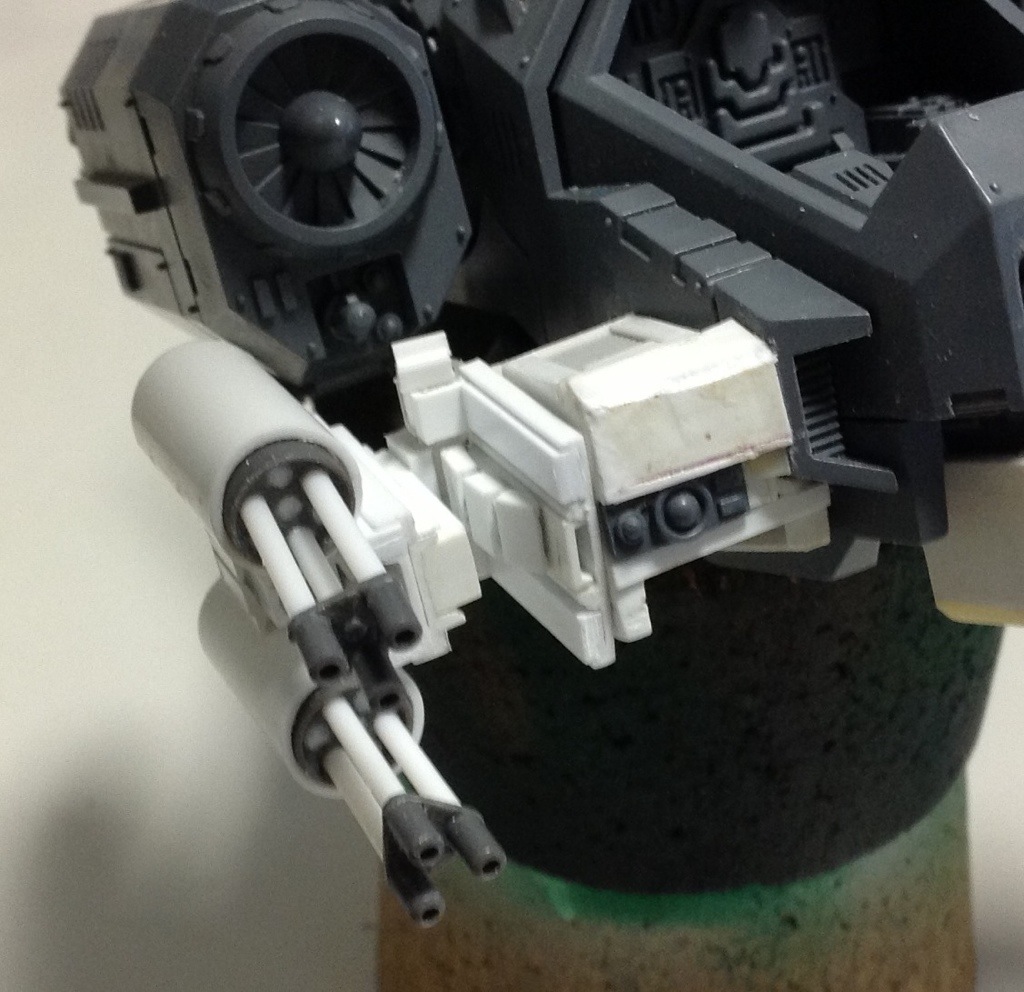 The guns themselves are detachable from the turntable and mount. This means I can swap them into static mounts, which will be useful for other projects.
Still need to add detailing plus cover ups, but the major components are built. Finally!