So a package came in the mail and I picked it up this morning — I actually was wondering what's in it since I couldn't remember getting anything. Turns out that I shopped at Puppets War and picked up their Steam Wing Pack. They took a bit of time to fulfil the order, so I actually forgot about it.
I got these to refit my Adepta Sororitas Seraphim specifically, so I slapped one on a spare Seraphim Superior: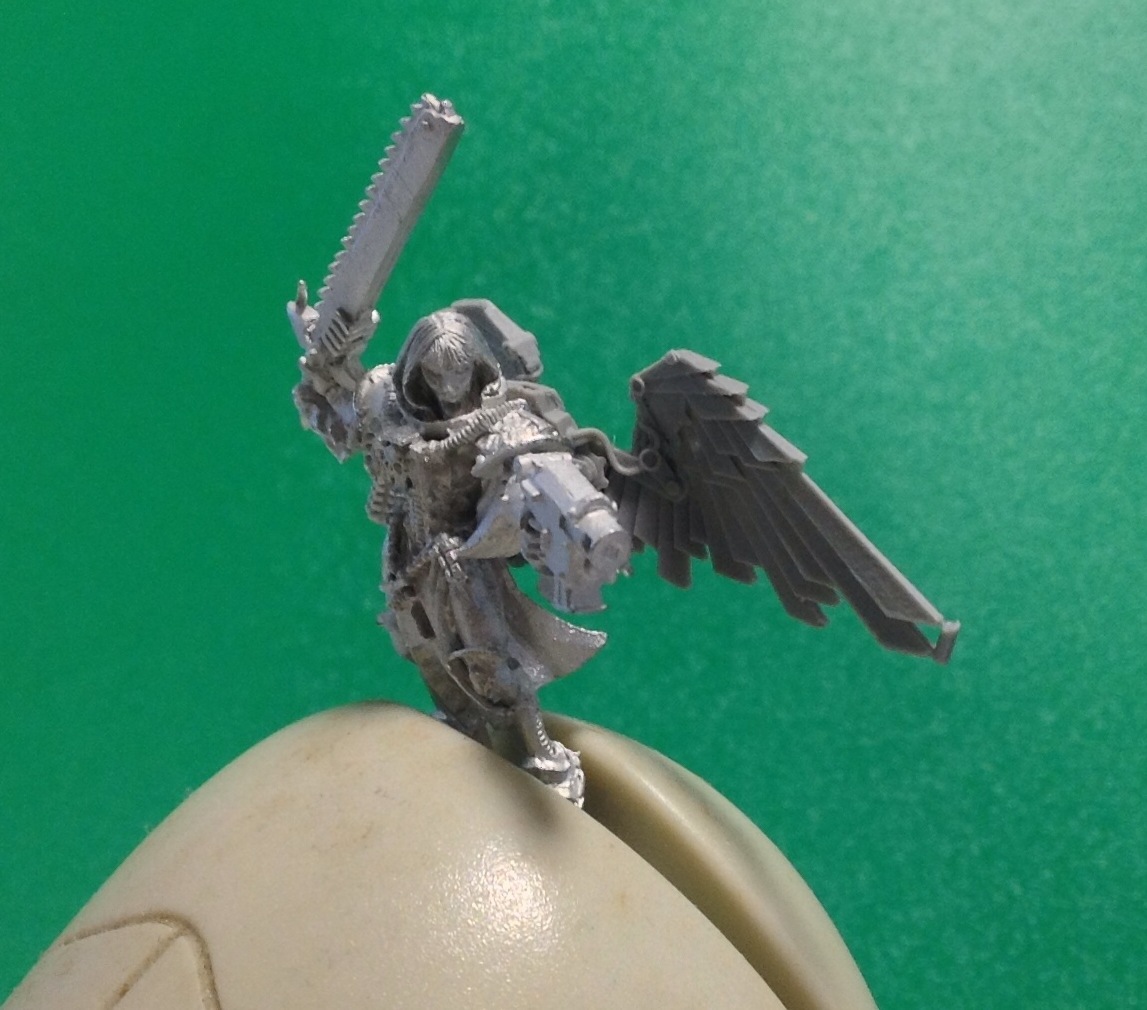 I didn't have time to scrutinise the product, though as can be see, Puppets War was able to cast these packs with quite nice and crisp details.  There are a bit of miscast and potentially gating issues and I'm not too happy about the spread of the wings — there are points where a bit of stress might tear the wings off.
Overall they look quite nice. 🙂 Now I'd have to refit my painted Seraphim with these. There's a bit of concern because the connecting point is at an angle that's a bit odd. I probably will rework this on my own so as to fit and look better on my Seraphims.