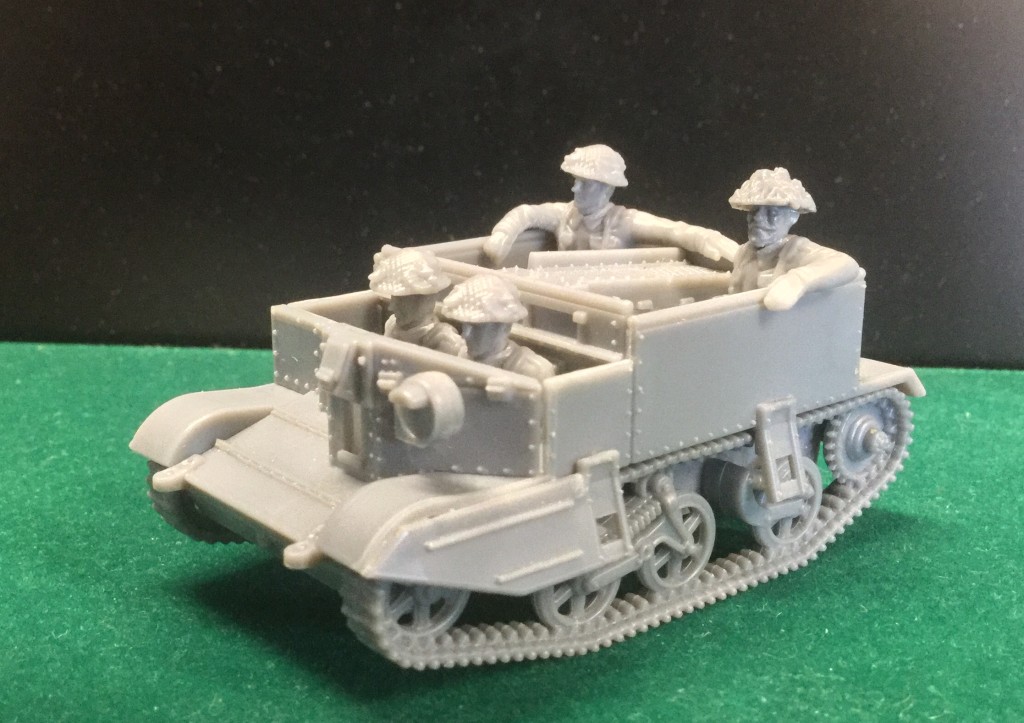 So yeah, I think I'm supposed to post more?
Well, currently I'm putting together Universal Carriers. As in, a few of them. Like 4. Yes, I'm going to field them in an Armoured Platoon. Yes, I'm crazy.

Anyway, these are Warlord Games' 1/56 Universal Carriers. I actually have a Tamiya 1/48 Carrier all painted up, the problem is that the Bren gun on that thing is VERY fragile… part of the problem with true scale models, since the barrel widths are actually more in scale. WG stuff thickened the barrel to take tabletop punishment, so I ended up with these.
And since my speed of build far outstrip my speed of painting, I had to build these so that they can be disassembled for painting, which is why…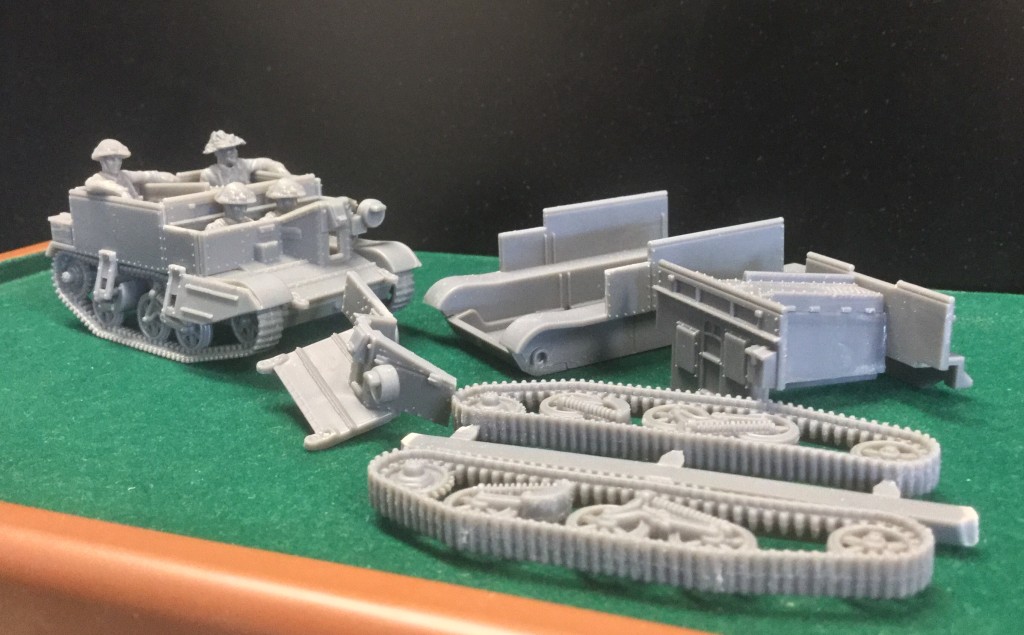 Yeah the whole thing disassembles into 5 parts (and the crew are separate). Front hull (so that the front crew can fit), main hull, the two tracks, and the engine block (with rear plate). This is so that the crew can go in and out, the tracks can be painted separately, and I can still reach into the main compartment.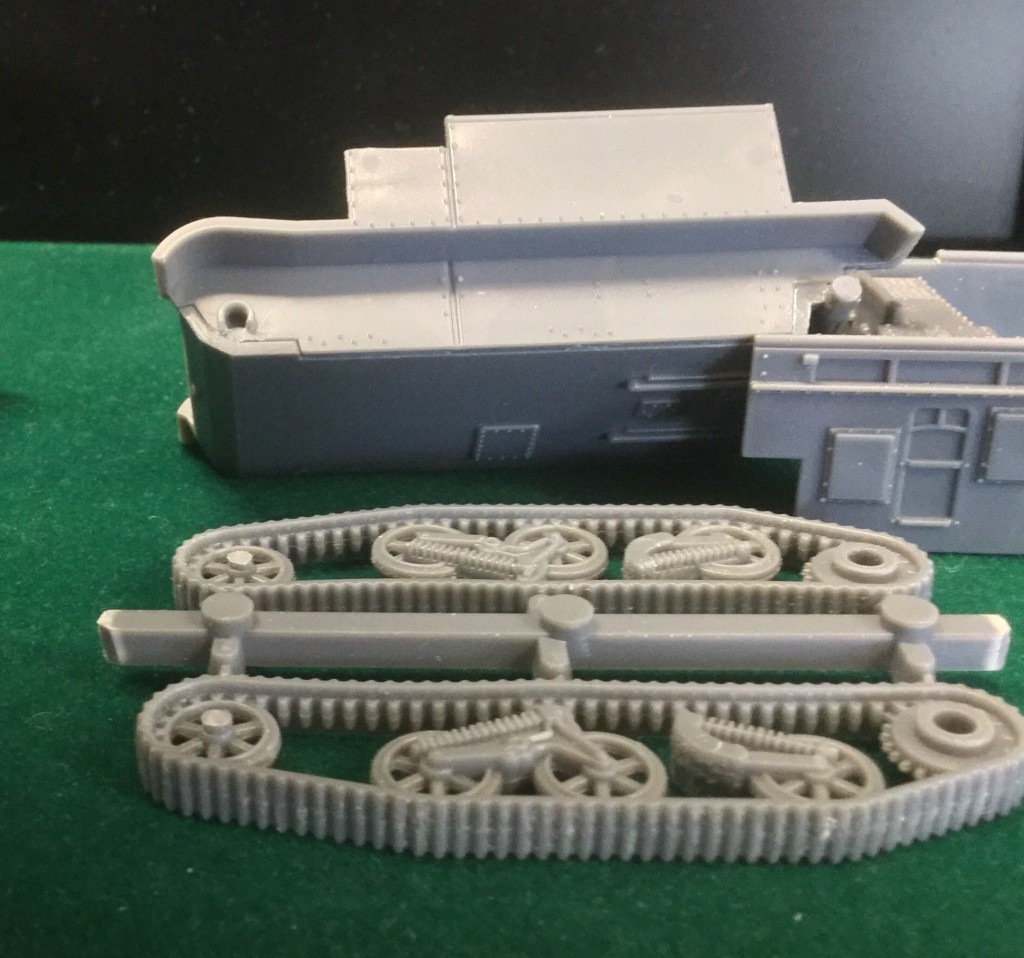 To enable the tracks to go in ok, I ended up having to open a channel on the front hull socket, and cutting down the track's front peg. It's a simple operation, and gave me a lot more flexibility. The cuts are easily hidden and I can still apply cement later.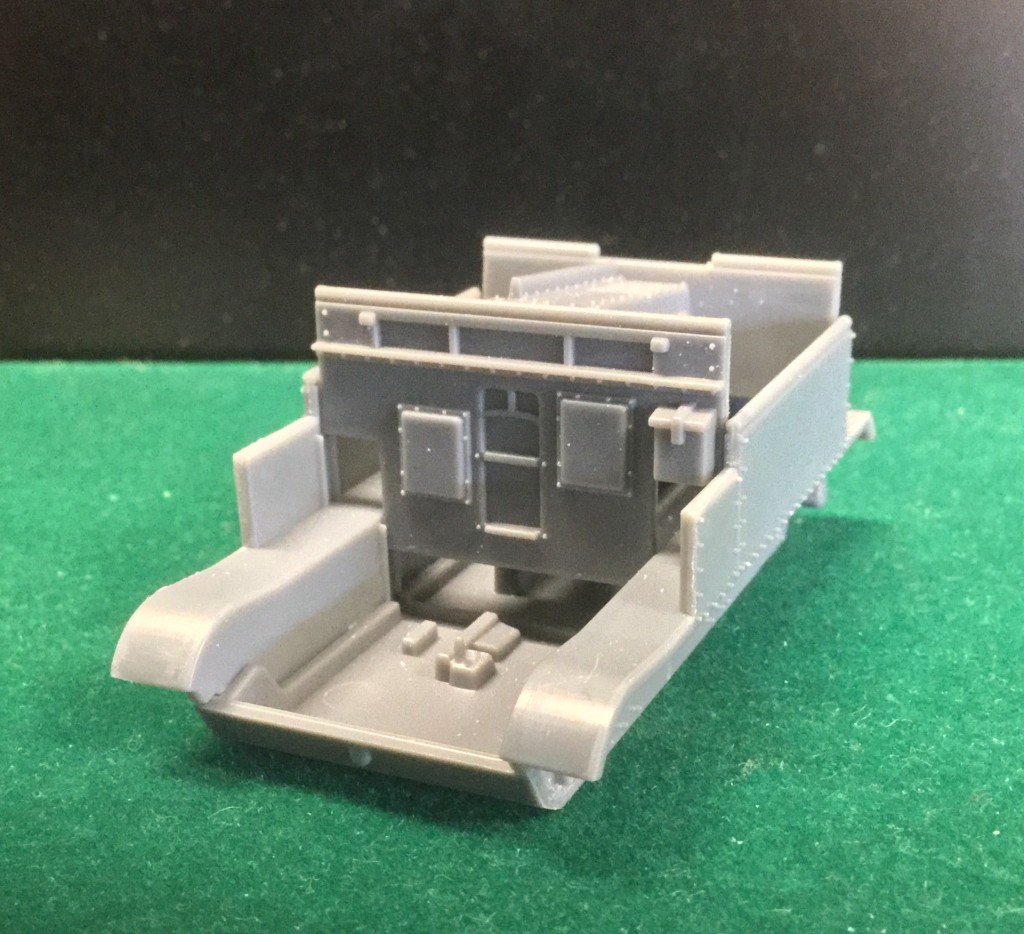 The engine block slides in easily on existing tracks, and with a bit of care, the rear hull plate would also serves to guide. Fairly easy to do.
Side view as well as the inside of the compartment. You'd see that I've glued the steering to the front, mostly so that it looks more complete even without the crew. Also wanted the steering wheel to fit/ pin the driver into the seat position.
Last two pics are rear and front view. I gave my UCs the rear stowage box as standard, but didn't put the tarp or other stowage. I might still add them later, but I'd see how. Right now is just completing the four of them.